Trains in Grange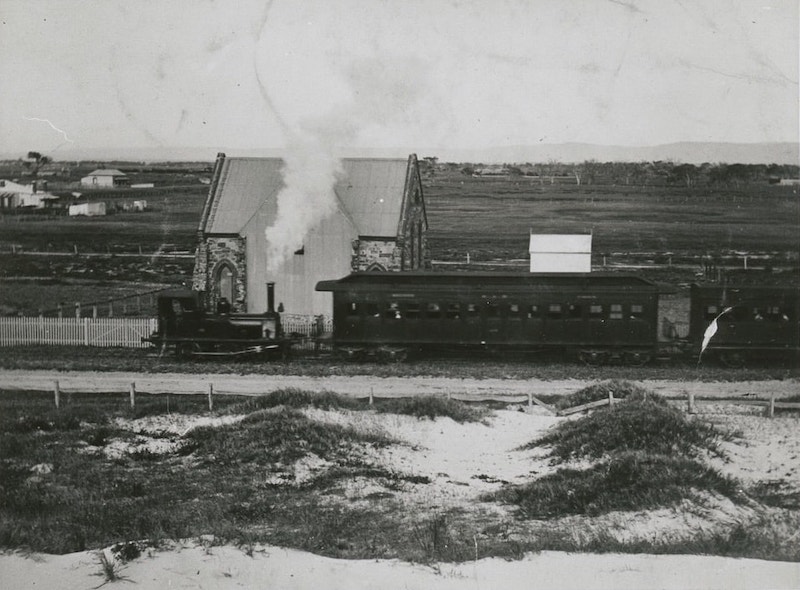 "I've lived in the Grange district since 1914. I came down here as a small child and have lived here practically ever since. It makes me feel proud, to have lived here, and to have been associated with the very fine people of this district.
"When the railway went along Military Road, they used to ring the bell all the way. Many people, children and adults, going to work or school, used to catch the train that went at a quarter past eight. We always got into the last carriage, because we were only in time to get into that one, anyway.
In those days, everybody knew everybody. You'd see. them coming out the gates with a piece of toast in their hand, and carrying their coats, and running for their lives to get the train. The guard used to know these Grange people, too. He would get out of the train, stand around, look all down the streets, and wait till everybody got to the train. Then he'd blow the whistle and off we 'd go. You can't imagine them doing that now!
There was one family who liked to get onto the train when it was moving. The Pontifex family lived up at the northern end, and they always waited at the northern end of the platform to get onto the last carriage as it whipped through. By that time, the train was going pretty fast, and they swung onto the back platform of the train. It was a pretty dangerous thing to do, but they did it for years".
An abridged transcript of a talk given by Mrs. Marjorie Mitton about trains in Grange in 1983. [Full transcript in H&GHS Journal No. 4, pp 4-12, 1983]
Image credit: State Library of South Australia B 18554