 Upcoming Event: H&GHS Stall at Henley Square Pavilion Market, Sunday 10 December 2023 from 10am to 3pm
Photo: Courtesy of State Library of SA B9283 [public domain]
About the Henley & Grange Historical Society
The Henley & Grange Historical Society Inc. was formed in 1979 with the aim of recording and archiving the local history of Henley Beach, Grange, and also including parts of Fulham Gardens, Fulham, Tennyson, Henley South and West Beach.
Our Society holds four general meetings a year, with guest speakers covering a wide range of topics. In between meetings we arrange visits and tours of interest for our members.
Our work is entirely carried out by volunteers who join the Committee, edit our Journal, or work on archiving, displays and any other projects that are necessary.
The Society is keen to obtain photographs, artifacts, and family histories for our collection. Please contact us if you have anything of interest.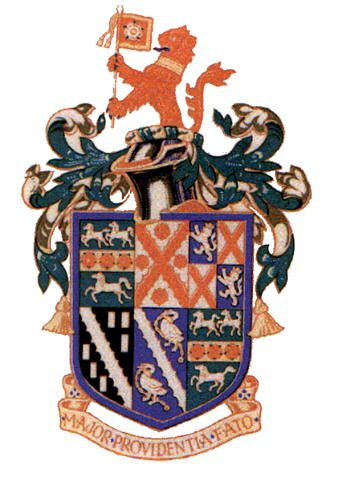 Membership
Annual subscriptions for membership of the Henley & Grange Historical Society is currently $20 for individuals and $30 for family membership.
All members receive a copy of our annual Journal as part of their subscription.
For enquiries regarding membership, please contact the Society.
New members are always welcome.
WALKING TOUR
Download the free H&GHS app to re-live stories of the history and cultural heritage through mobile tours of some of the most popular seaside suburbs west of Adelaide!
Interact with the tours maps, videos, panoramas and challenges. You will be informed, engaged and surprised. What's new is sometimes much older than you think!
You can download the app from Google Play for Android devices and the App Store for iOS devices.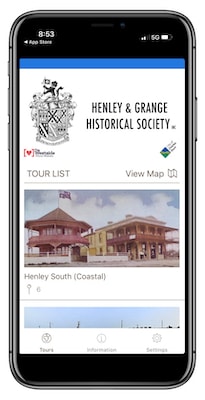 Latest Stories from Henley and Grange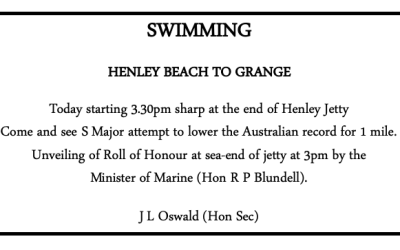 The advertisement above appeared in 'The Advertiser' on Saturday 10 March 1917. Below is an...
read more