Henley Beach Swimming Pool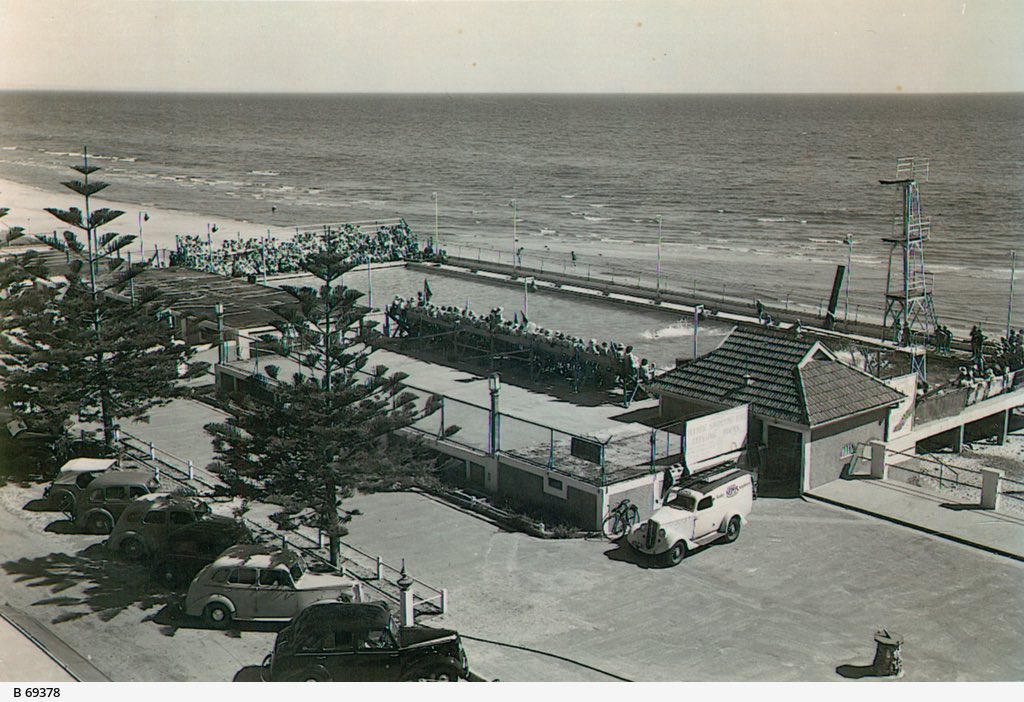 Narrated by Helen Lewis
Have you heard of Dawn Fraser, Australia's swimming legend?
She was voted Australia's greatest ever female athlete in 2013. She won four gold and three silver Olympic medals at the Olympic Games in Melbourne in 1956, Rome in 1960 and Tokyo in 1964.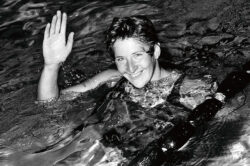 Dawn Fraser
Image credit: National Archives of Australia
But what's her connection to Henley Beach? She trained right here in the Henley Swimming Pool in preparation for the 1956 Olympic games.
Although swimming in the sea was good fun, a pool was a necessity for top competition and the Henley pool opened in 1934 right here on the foreshore as a private venture. It was an open air saltwater Olympic pool with eight lanes and a depth of 4.8 meters at the northern end. It had 3 metre and 10 metre diving towers and spring boards were also provided. The water was pumped from an inlet out at sea and frequently emptied and refilled.
The pool however was hammered from time to time by severe storms and high seas and following one episode of severe storm damage, after it had been closed for two years, it was taken over by Henley and Grange Council in 1955, made shallower to rectify the damage it had suffered and the 10 metre diving tower removed.
The pool closed and was demolished in 1985.
The pool was the home of the Henley and Grange Swimming Club, Australia's oldest registered swimming club and continues to conduct an annual swim from the Henley to Grange jetty which began in 1917 and is steeped in history, legend and tradition. Neither inclement weather nor the occasional appearance of a shark early in the day has ever caused the event to be cancelled.
But, swimming costumes have changed a lot since these photos were in taken of swimmers competing in the event in 1922.
Image credit: State Library of South Australia B 69378