The Marines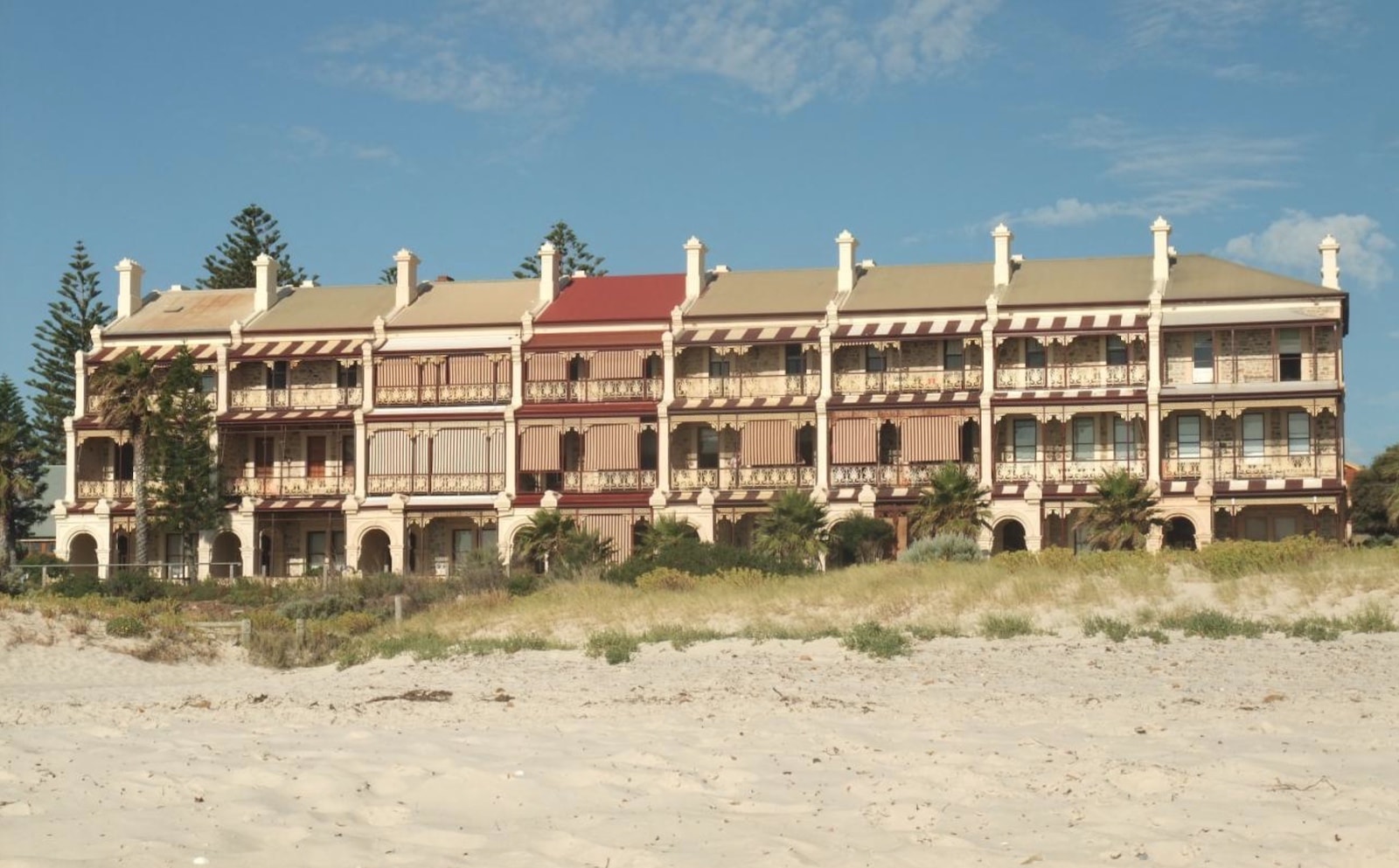 Would you have liked to live in these magnificent terrace homes at Grange?
'The Marines' were designed by architects Bayer and Withall and built by the Marines Residences Company in 1882-1883. They were designed in the style of similar buildings at English seaside resorts the terrace houses are among the few remaining three-storied terrace houses in South Australia.
They are built of coursed random stone with rendered brick quoins and surrounds. Gabled corrugated galvanised iron roof with rendered brick chimneys and balconies decorated cast iron balustrades, columns and lace.
Originally 24 houses were envisaged for the site but only 8 were built at an estimated cost of £1,050 each. A financial downturn caused the area to fail and the developers were bankrupted just four years after The Marines' completion.
An advertisement described them as 'elegantly finished, and forming a terrace which is not surpassed in the Southern Hemisphere' (S.A.Register). The walls of the residences were built from stone carried as ballast by sailing ships.
Image credit: State Library of South Australia B 71924 c. 2011