Henley & Grange Hospital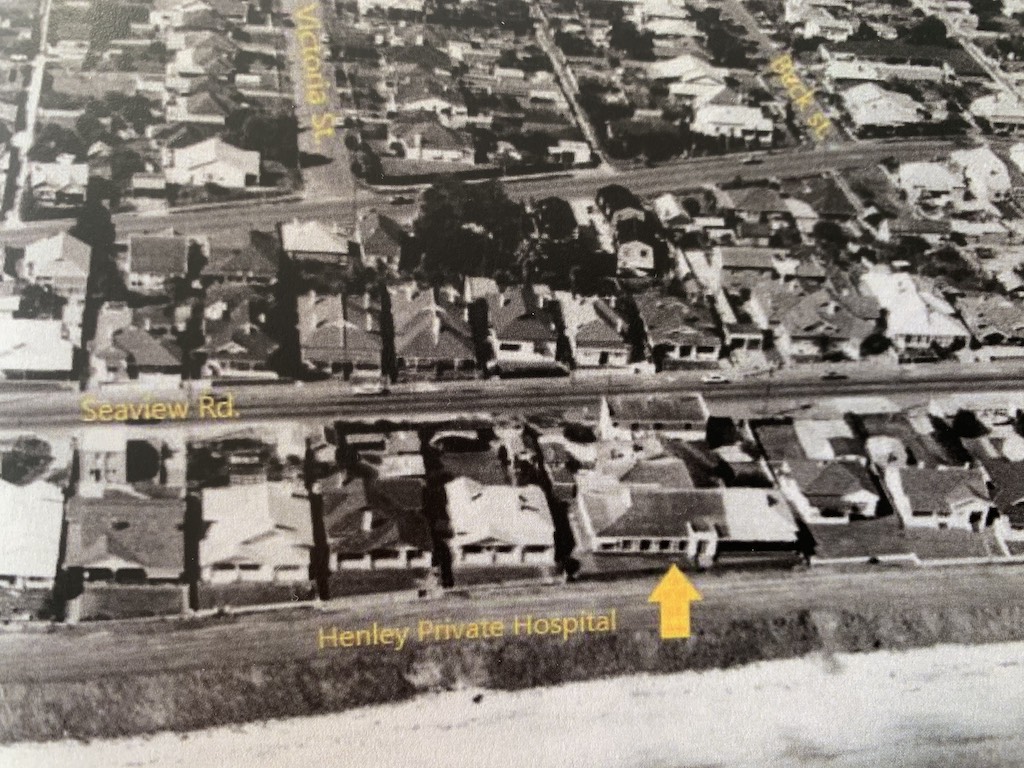 Were you ever a patient at the Henley & Grange Hospital?
The Henley & Grange Hospital at 367 Esplanade Henley Beach was between Reedie and Marlborough Streets. Some records indicate it was called Henley Beach Private Hospital until 1951 when negotiations began to transform it into a community hospital. Babies were still being born there, and it seemed to have reduced functions until 1957 when it was known as the Henley and Grange Community Hospital.
The hospital was used for such surgical procedures as tonsils, appendectomy, haemorrhoids, dental procedures, Caesarean sections and other midwifery cases. It was a twenty-six-bed hospital with one operating theatre, double rooms, some overlooking the sea, and separate shared bathroom facilities for male and female, a kitchen and some staff facilities but no recovery room for post-operative care. There was a small car park for visiting doctors, accessed from Seaview Road.
Once in 1953, in a huge storm, the hospital front rooms were threatened by the sea, reaching to within three to four metres. With the threat of global warning and rising sea levels we can be thankful it was superseded by the Western Community Hospital in Cudmore Terrace.
Image credit: Henley & Grange Historical Society
More details about the hospital are available in Journal 43 (2022).