Henley Beach Kiosk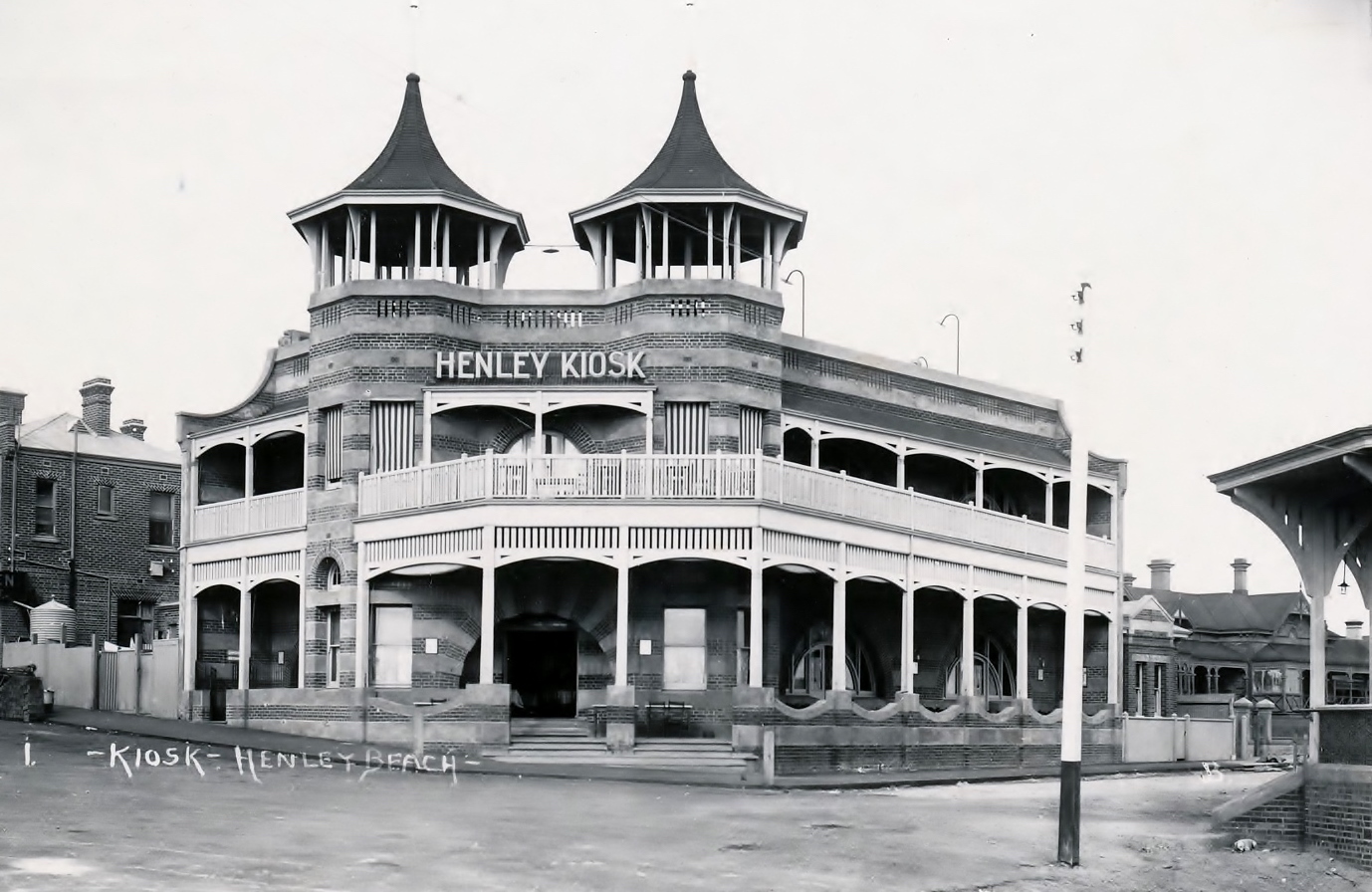 The Kiosk in Henley Square has played a significant role in the life of local residents. It opened in December 1911 with a roof top garden and originally had a pair of octagonal bays with moulded parapets supported by timber posts that made it easily recognisable and an impressive landmark.
It was built by the Municipal Tramways Trust to encourage people to use the trams to travel to the beach.
"The kiosk will be replete with every convenience necessary for an up-to-date restaurant and tea rooms. It is fitted with electric light throughout and the rooms are light, large and airy. For the time being the ground floor portion only is being used but as soon as the building is finished which should be within a few weeks, there will be a large and lofty hall on the next floor which can be used for parties and balls. On top of the kiosk itself there is a large space for open tea gardens"
(abridged from 'The Advertiser' Tuesday 19 December 1911)
During the 1960's Moby Dicks tavern occupied the building serving meals and running dances, it was a Chinese restaurant in the 70's and 80's and since then the Thai Orchard restaurant has occupied the ground floor with the seaside bar and restaurant, Seamore's on the top floor.
The building is important for its association with the Municipal Tramways Trust and the development of public transport in Adelaide. However, its real significance over its 100+ years is seen in its adoption by the local community as a gathering point for social occasions.
Image credit: Henley & Grange Historical Society